Poco Leo Bob Dude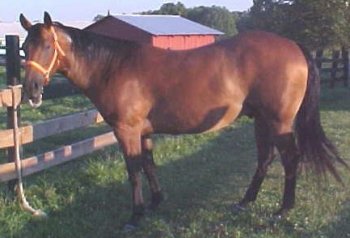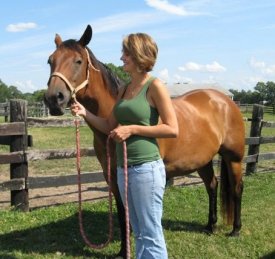 Click on Picture for more pics and information.
"DUDE"
Foundation and AQHA Registered.
1999 Dun Gelding
14.3 Hands
Dude is registered Colorado foundation, buckskin and AQHA. He was broke by Craigs performance horses as a 3 year old for pleasure and trail at that time and has been ridden trail the last two years.
Sire: Poco Lohos Dun, Poco Bueno breeding.
Dam: Miss Queen Victoria, Granddaughter of Mr. Kingsville, 200 performance points.
$2500
Kingsville Jenna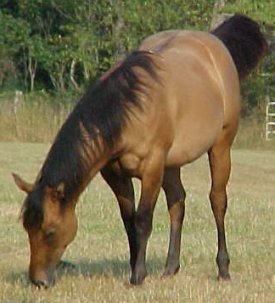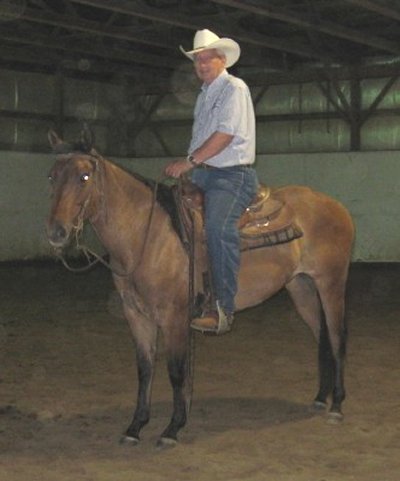 Click on Jenna's pic for more pics.
"JENNA"
Foundation and AQHA registered.
2006 Dun Filly
14.3 Hands
Had one month of professional training with Mike Craig of Scottsburg, IN.
Denisa Rudolph put 30 days on him spring of 2009. She does show training.
Trail ridden in Brown County State Park by Lori Branum for 2 weeks in Fall of 2009.
A great color breeder as out of blue grulla Poco, etc.
Sire: Royal Dun Deal, Blue grulla, 91% foundation bred stallion that has both blue grulla parents. Click here to see pics of Royal Dun Deal.
Dam: Miss Queen Victoria who has great minded colts and Kingsville breeding up close with 200 performance points.
$2500